Tesla
–
Liptovský Hrádok, Slovakia
499 kWp solar power plant on the roof and facade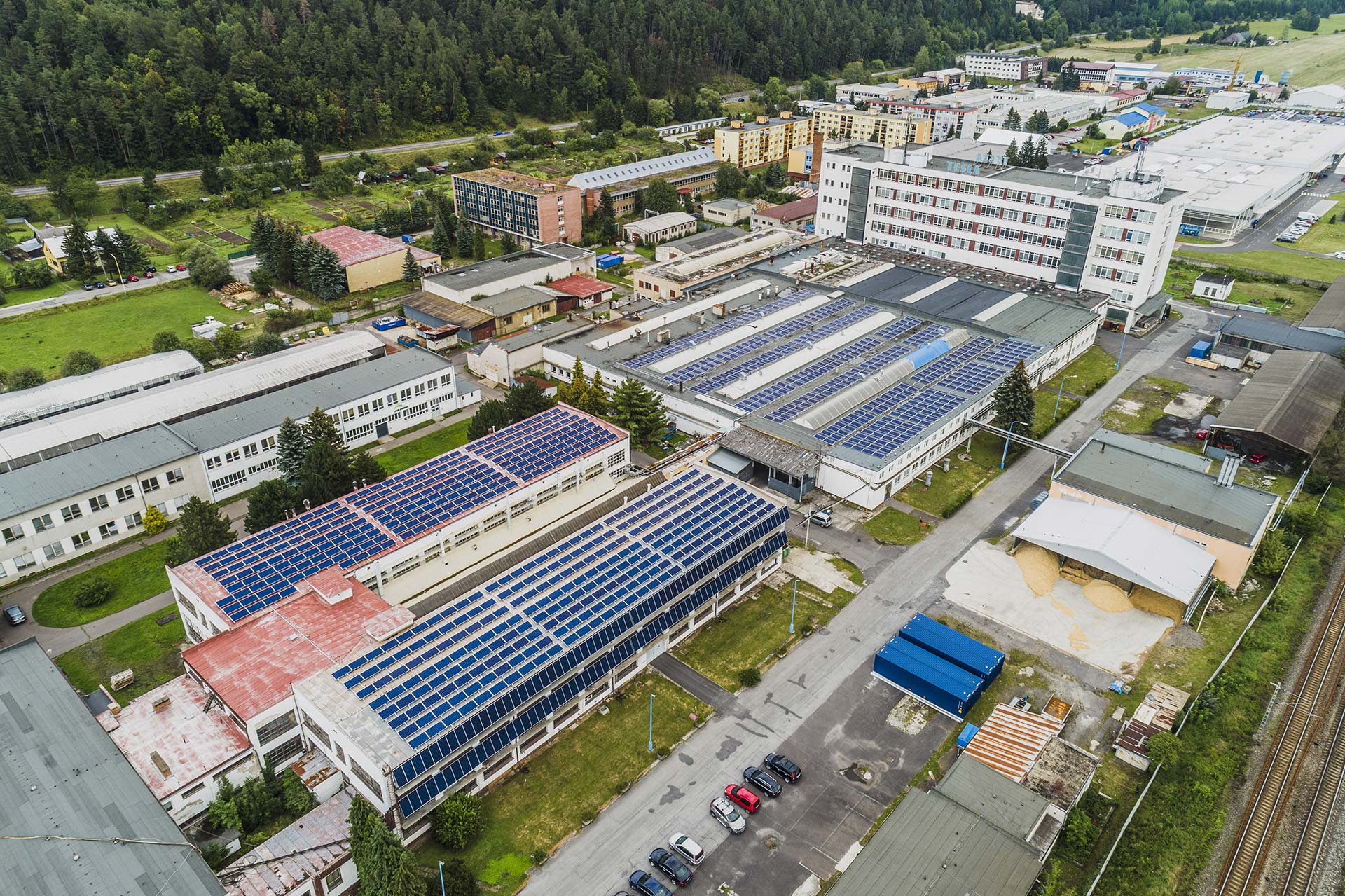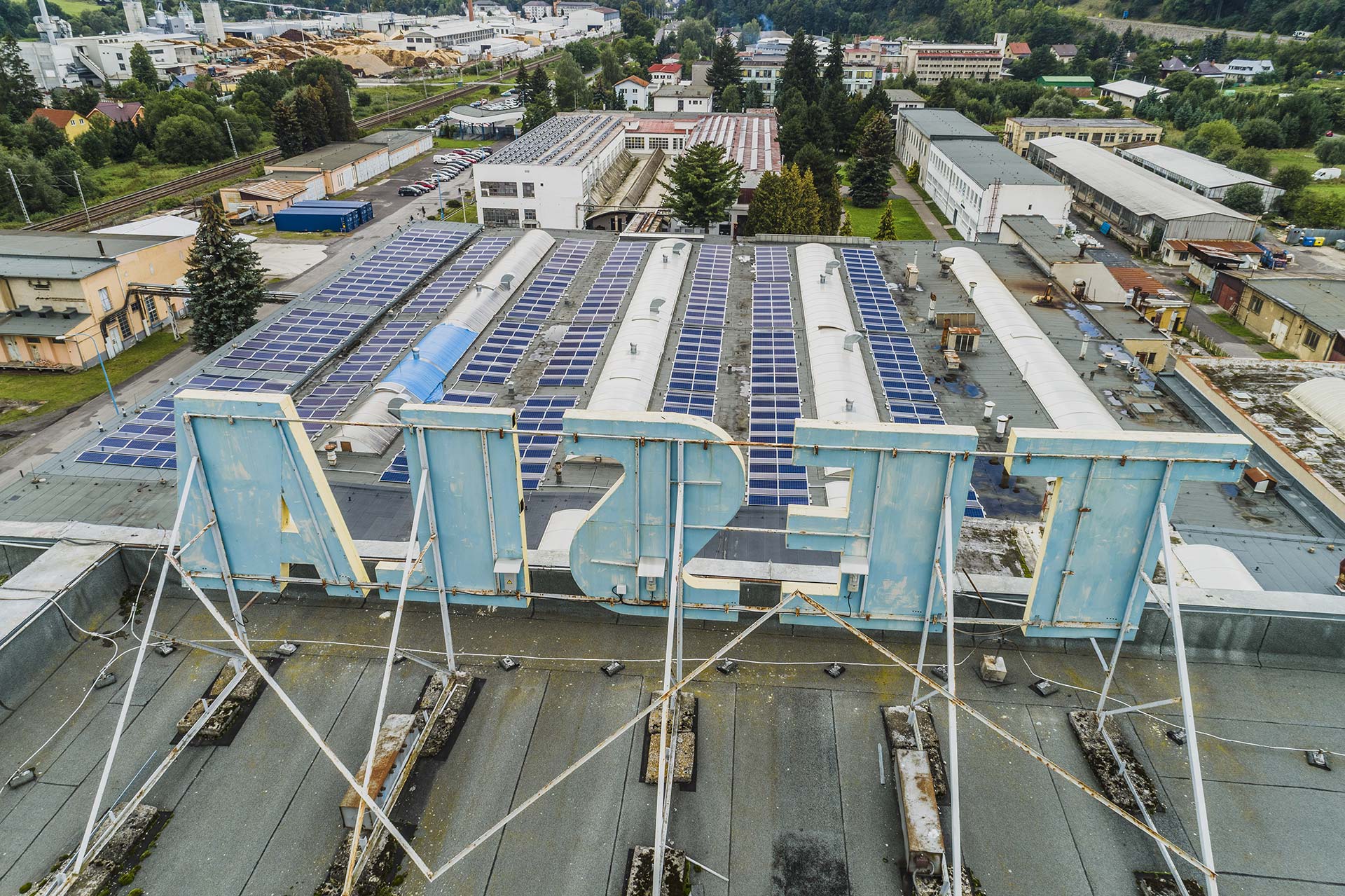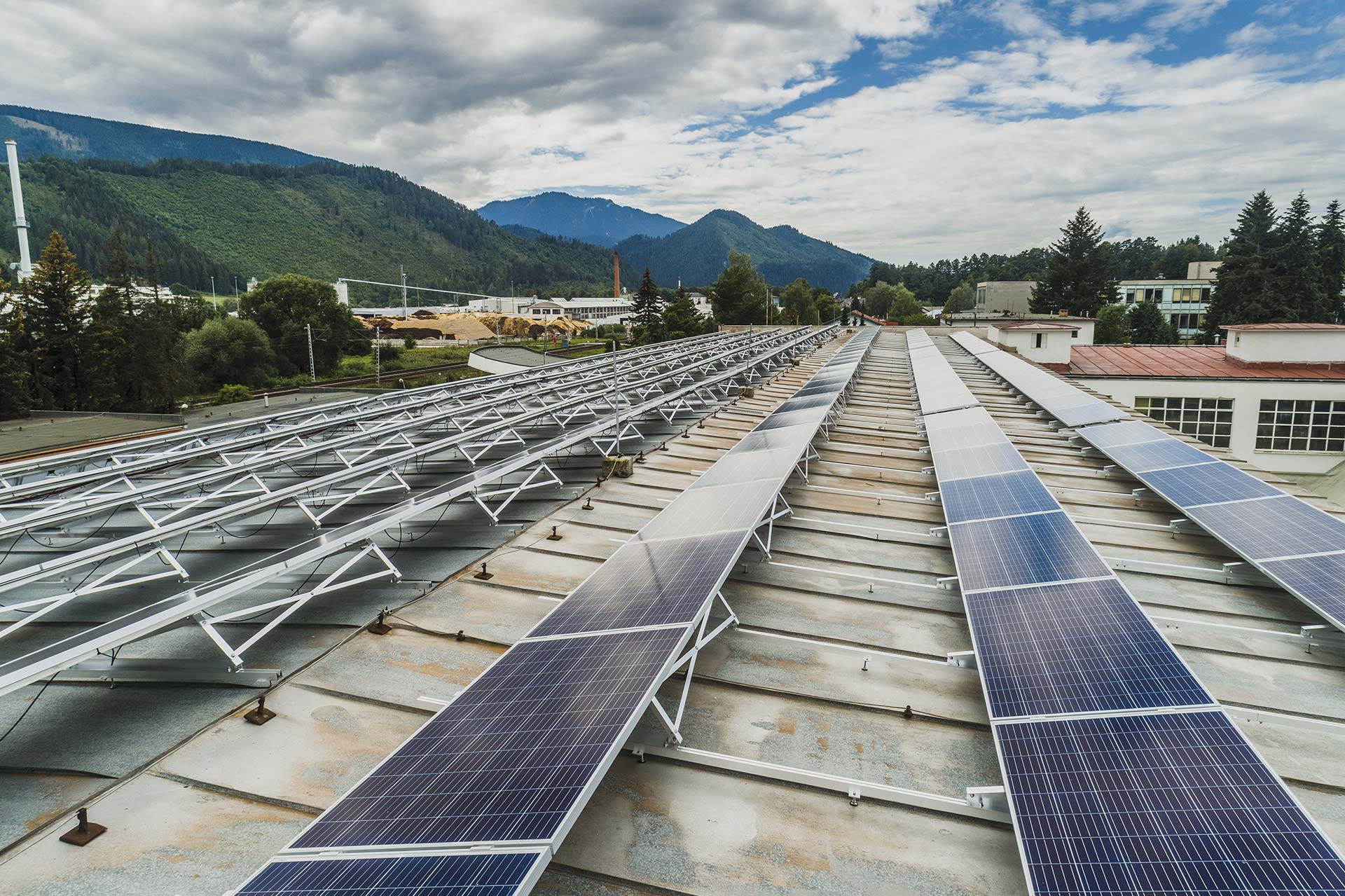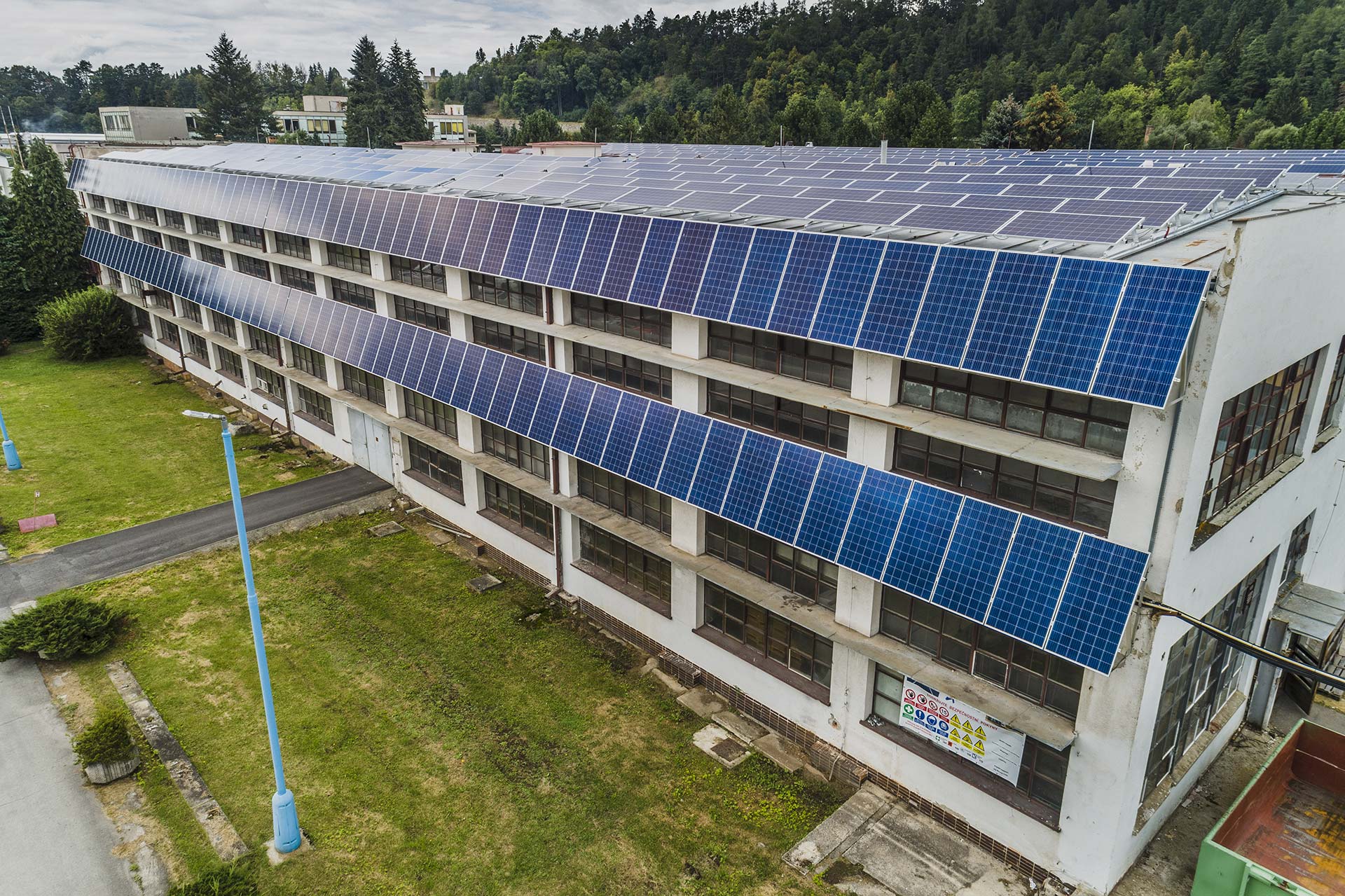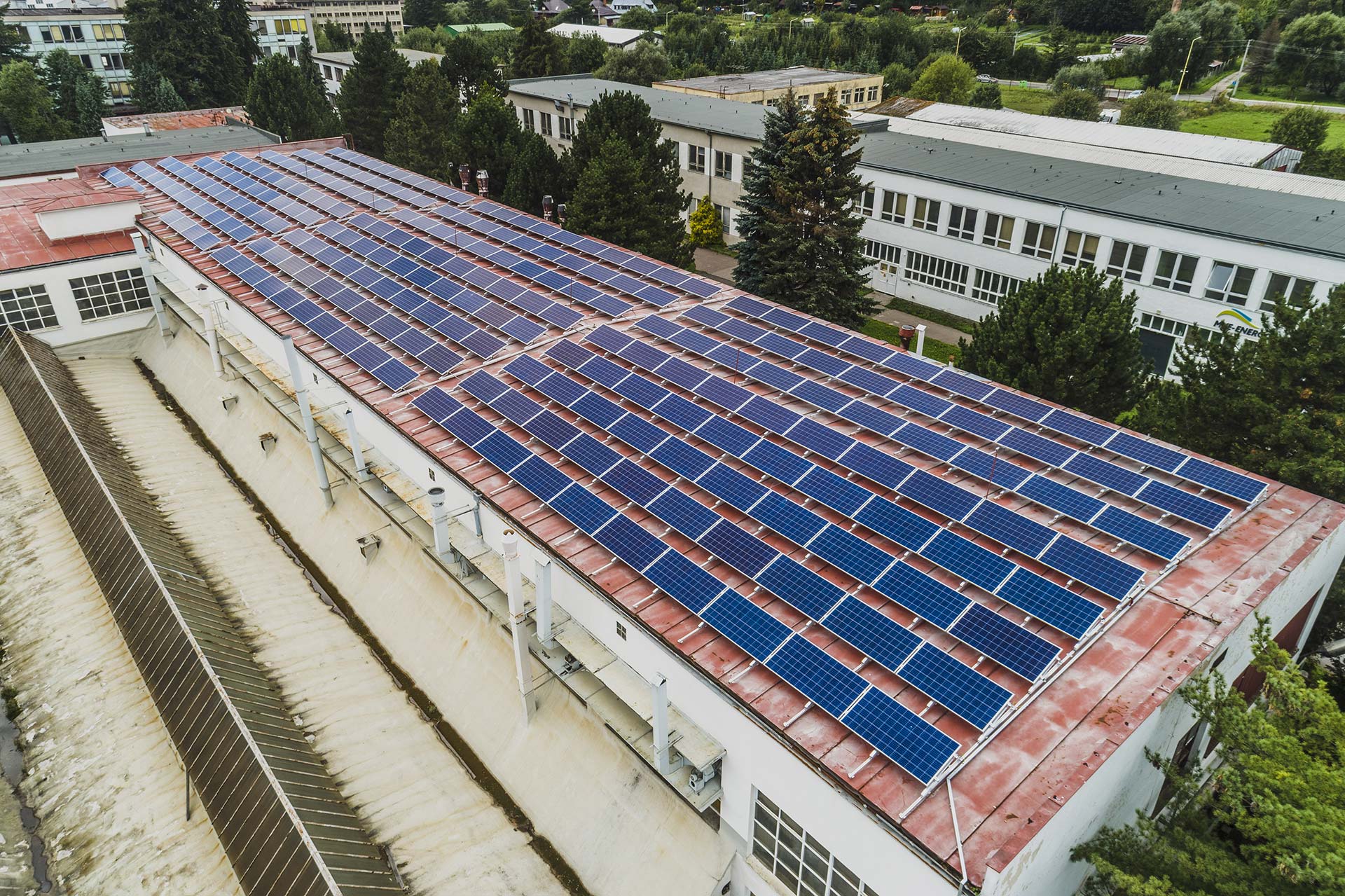 In Slovakia, we built a commercial rooftop PV power plant with an installed capacity of 499 kWp and 160 kWp battery storage.
Using the power plant as a source of electricity, the company TESLA Liptovský Hrádok a.s. expects to recover the cost of the investment in 7 years. As the project was unsubsidized and therefore executed without any bureaucratic delays, the company has gained extra years of energetic self-reliance.
The plant's output is controlled in real time based on current consumption of the production facility. Thus, energy is used efficiently in the local distribution grid of the facility, while the operator's requirements preventing power flows into the grid are fully met.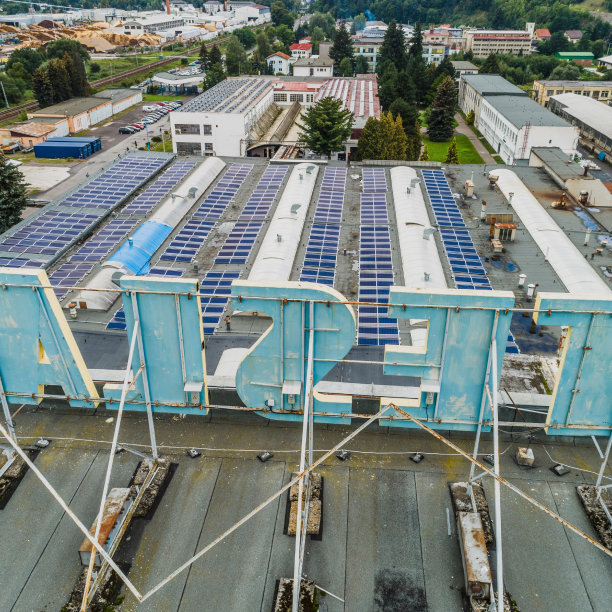 Complete project delivery
For our client, we managed and delivered the project of a turnkey solar power plant, including project design, engineering, construction execution, and finally connecting the plant to the grid. The power plant is designed to use its own control system to respond to current electricity demand and to work in combination with the battery storage and cogeneration unit.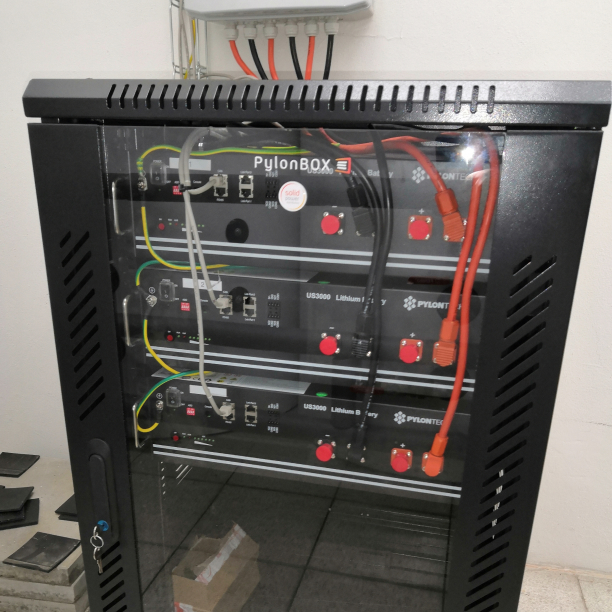 Industrial battery
The industrial battery we installed will cover the peak electricity demand of production lines. As a result, our client will manage to reduce costs of reserve capacity. On top of that, the project is designed in such way that allows the battery capacity to be increased in the future.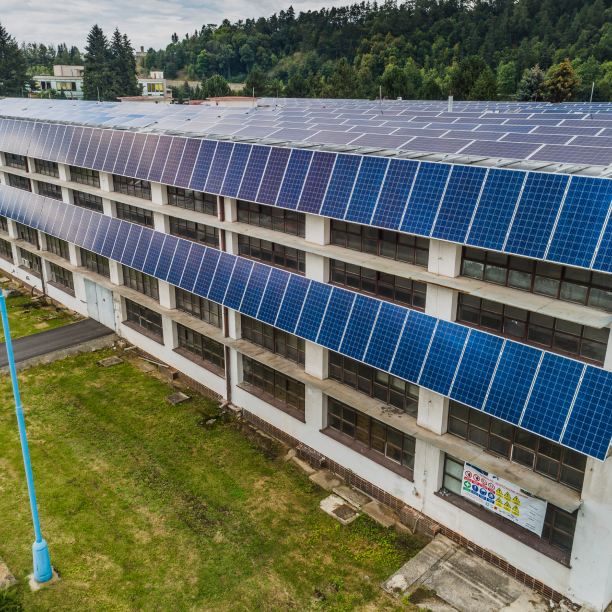 Solar panels on the facade of the building
A unique feature of this project are solar panels integrated into the facade of the building. The facade itself generates the energy of 42 kWp!
Solution properties
Plant power output of 499 kWp
Battery capacity of 160 kWh
Dispatch control for PV systems with a capacity above 250 kWp
SUNTECH 330 Wp PV panels
PV string inverters Huawei/ Solaredge
Power output of cogeneration unit: 1× 15 kW a 1× 20 kW
6

months

300+

hours of work

1514

solar panels

7 years

payback period
Great communication, excellent cooperation, and high returns. What more could one ask for?
More case studies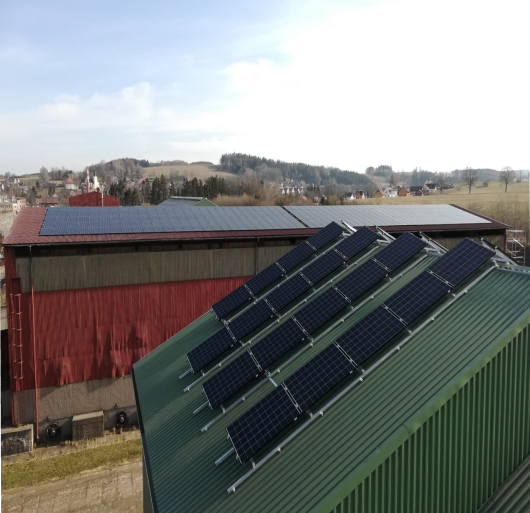 Krucemburk
Industrial photovoltaic power plant
power output

156 kWp

payback

9 years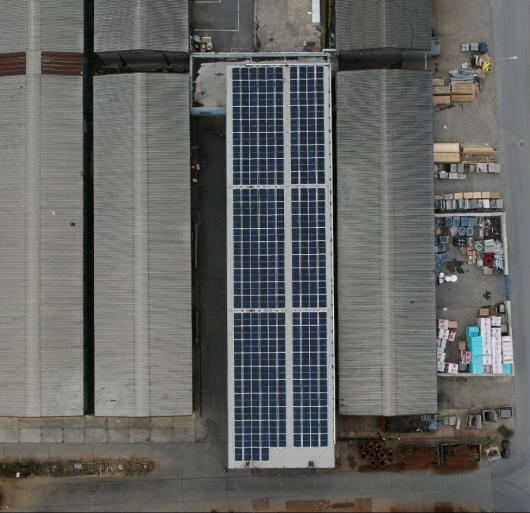 Prague
Industrial photovoltaic power plant
power output

93 kWp

payback

13 years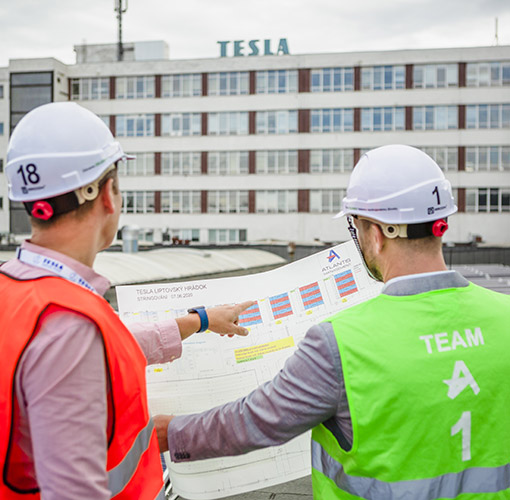 Atlantis is a leader in renewable energy
We are an EPC contractor and a member of the Solar Association with a team of 20 professionals, who all have over 15 years of experience in the energy industry. Keeping the health of our planet in mind, we base our work on precision, quality, and cost-efficiency. We use cutting-edge technologies, high quality materials, and sophisticated procedures.
Contact us
Get in touch to consult your project!